Jenny Beyer
Bio

Choreographies
Water, the fluid, has no fixed form, instead it takes the shape of the spaces it occupies. Within the nature of water there is the power of adaptability. '...to creep or drip or crash' as Bruce Lee put it, "Be water, my friend".


Press
Contact
Sweet and Tender Collaborations
FLUSS
Premiere: 29 November 2017, Kampnagel Hamburg
further performances: 30 November, 01 and 02 December 2017, Kampnagel Hamburg
final of OPEN STUDIOS: 3 December, 20:00, Kampnagel



Concept/artistic direction: Jenny Beyer | Dance/Choreography: Jenny Beyer, Chris Leuenberger, Matthew Rogers, Nina Wollny | Music: Jetzmann Dramaturgy: Igor Dobricic, Anne Kersting | Costume: Gloria Brillowska | Light: Henning Eggers | Assistance: Michal Freriks | Production/Press: Stückliesel

FLUSS ist eine Produktion von Jenny Beyer, co-produziert von Kampnagel Hamburg, gefördert durch die Kulturbehörde Hamburg, Hamburgische Kulturstiftung und den Fonds Darstellende Künste, unterstützt durch Residenzen im O Espaço do Tempo/Montemor o Novo Portugal und dem Tanzhaus Zürich.


Q
Teaching
Video
OPEN STUDIOS
photos: Thies Rätzke

Deutsch
"(...)A strong statement is the conclusion of Beyer's trilogy (...) Due to the quality of the dancing, of course. But also because of the friendly seriousness with which Beyer approaches her topic. "
Falk Schreiber, Hamburger Abendblatt, 01 December 2017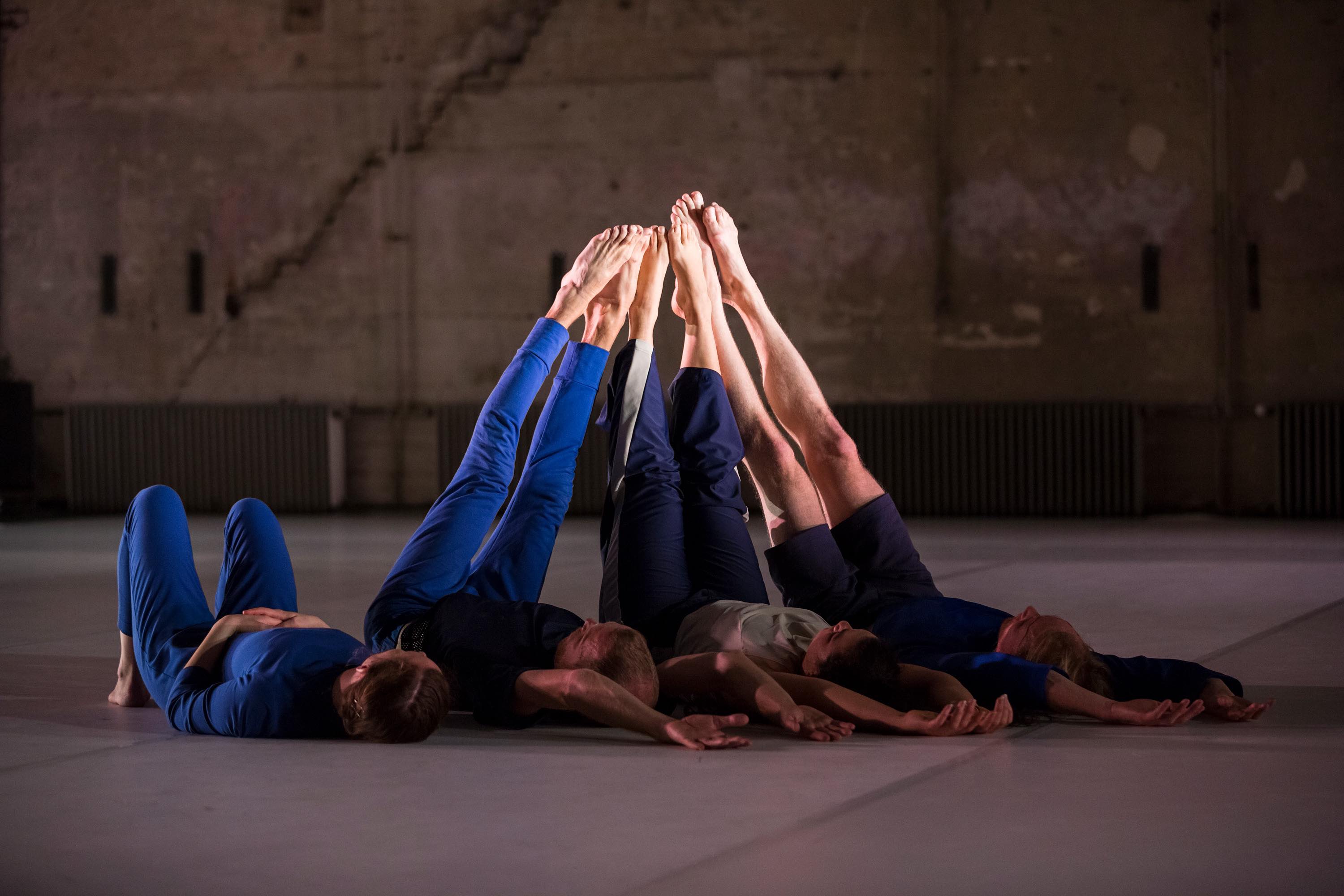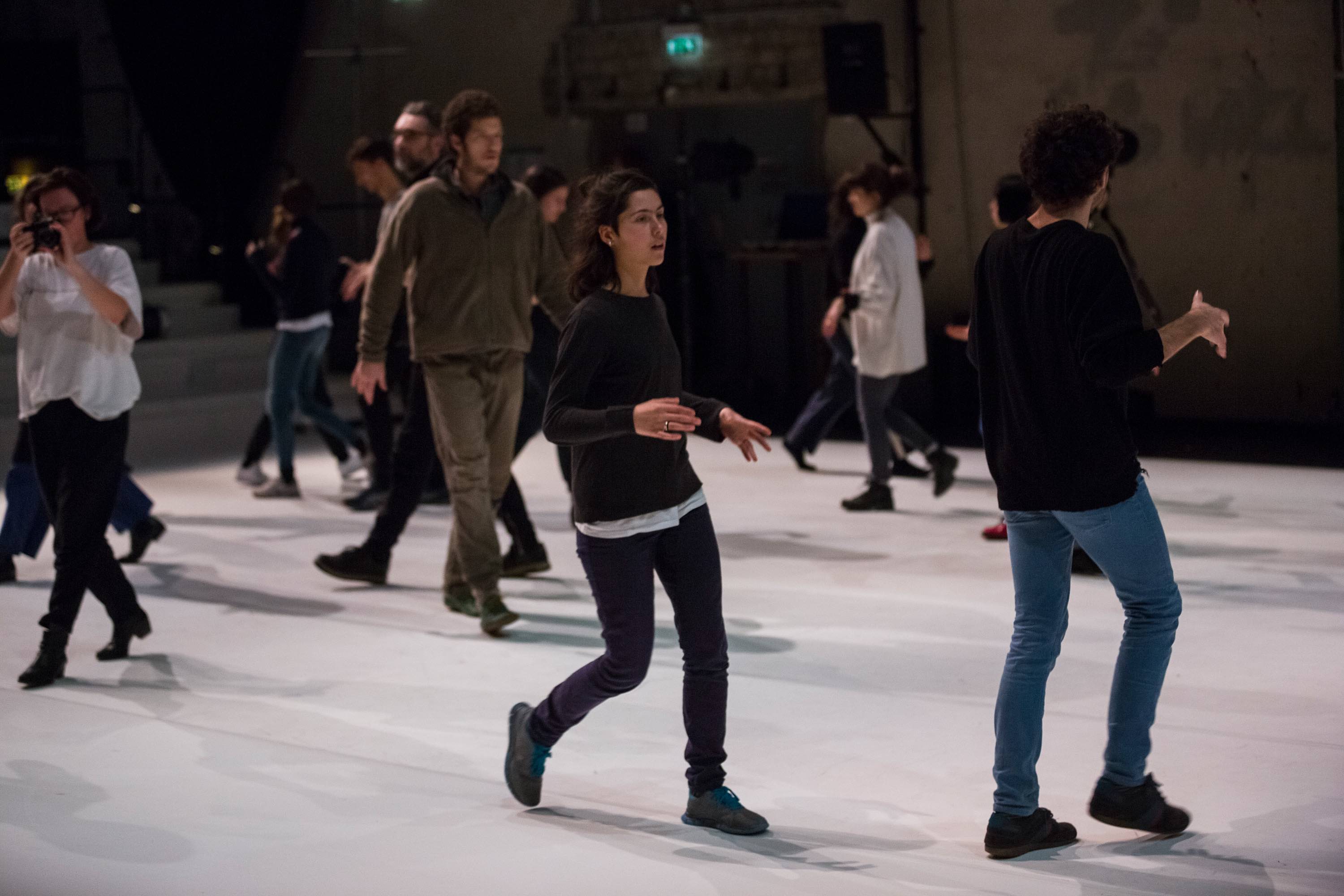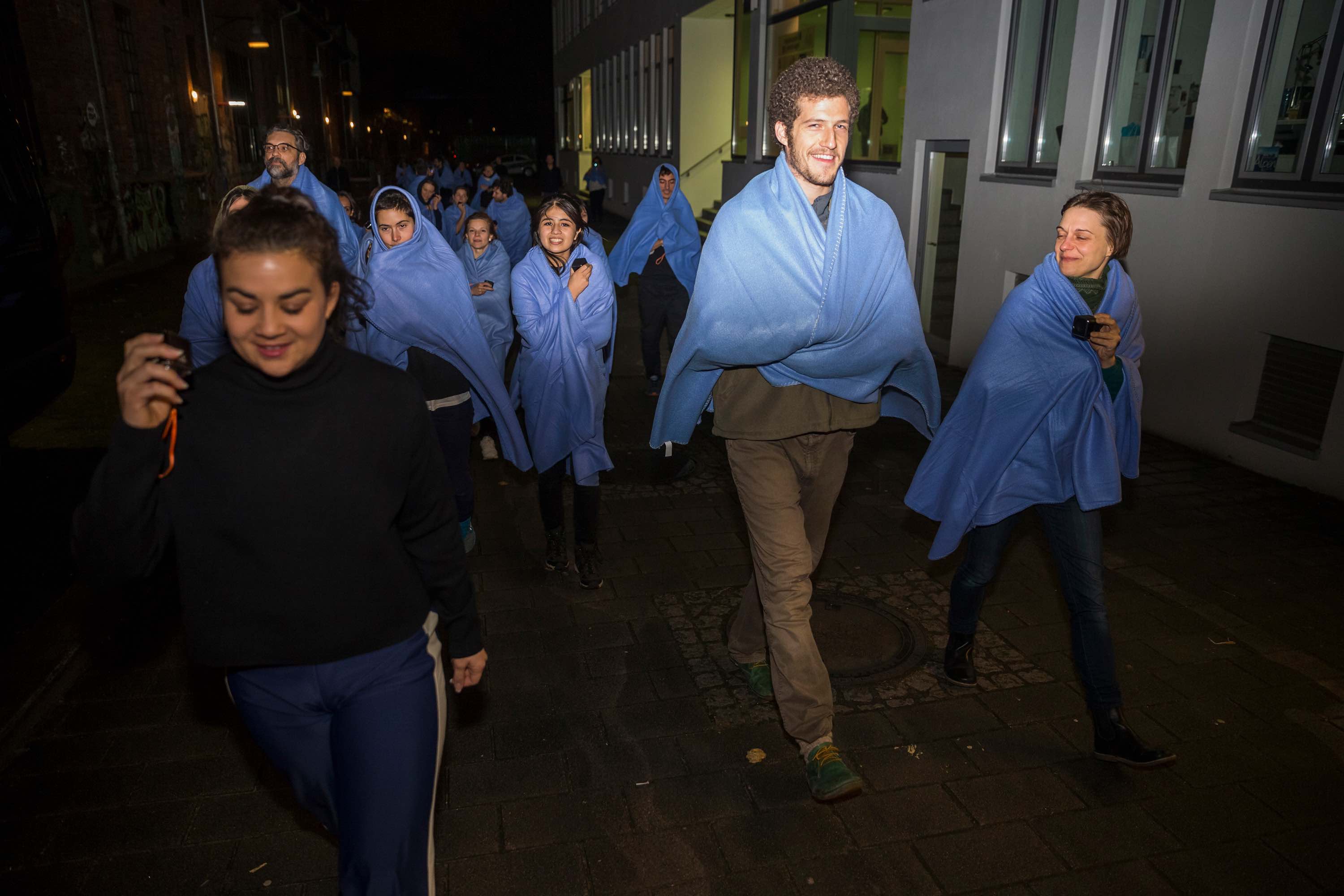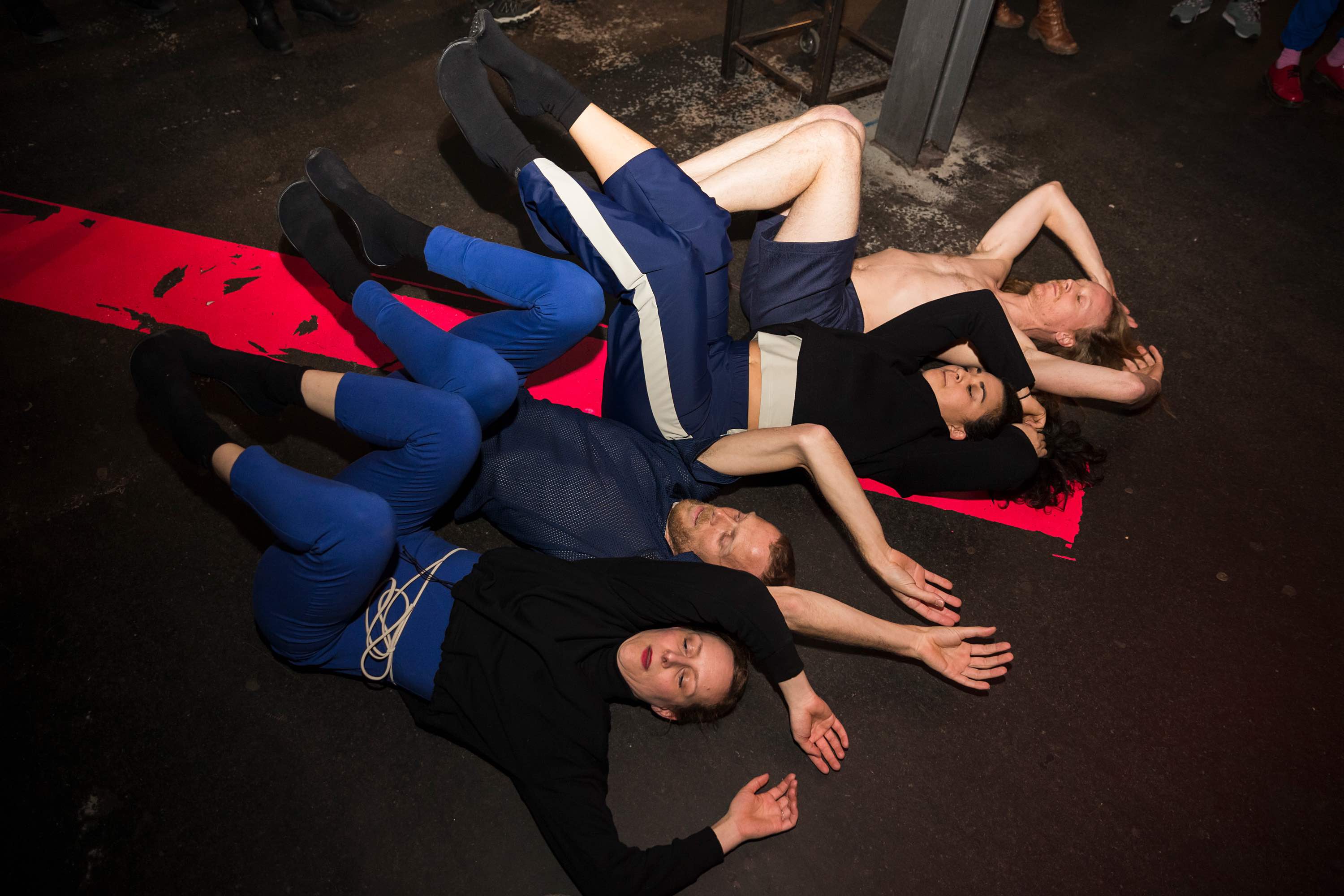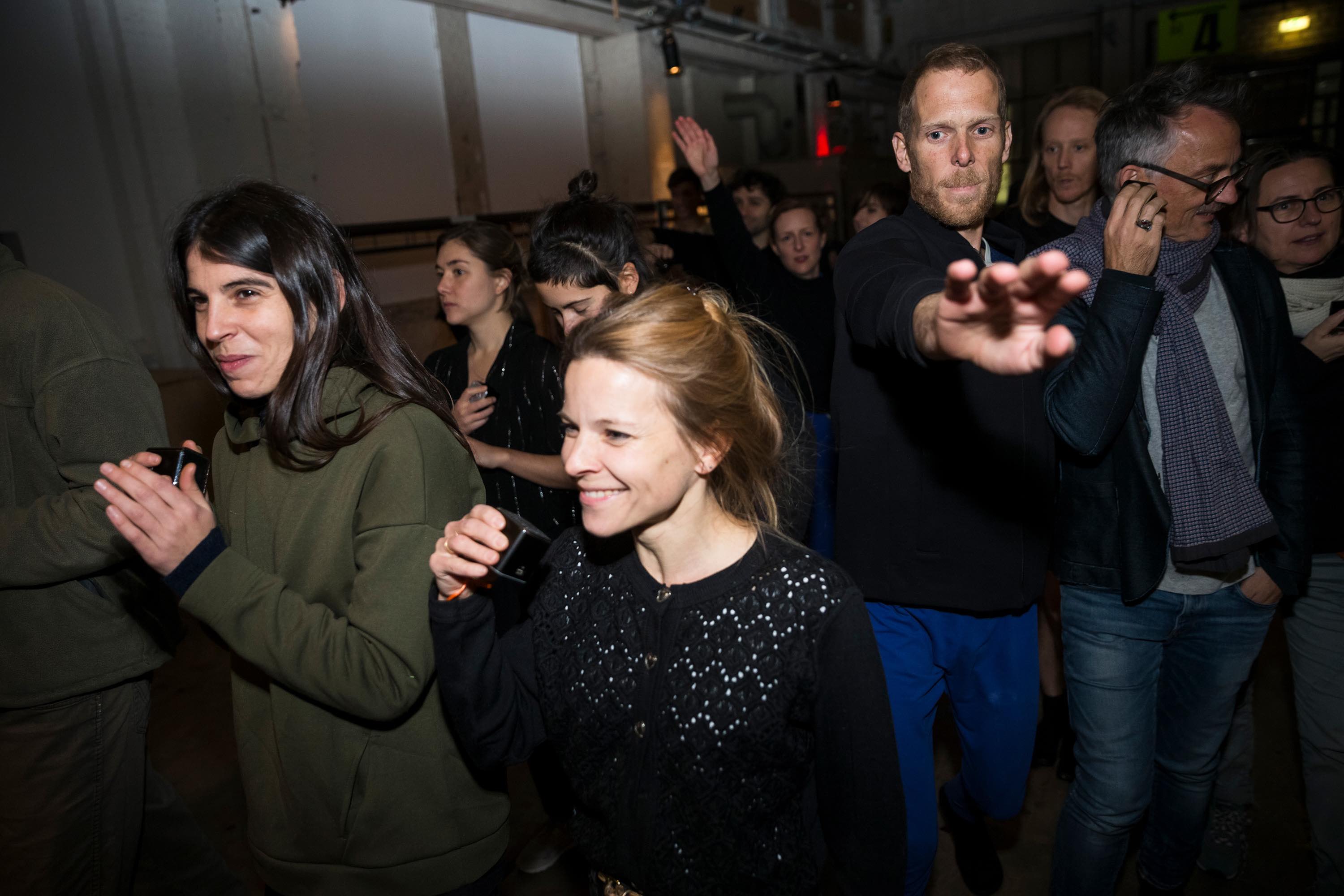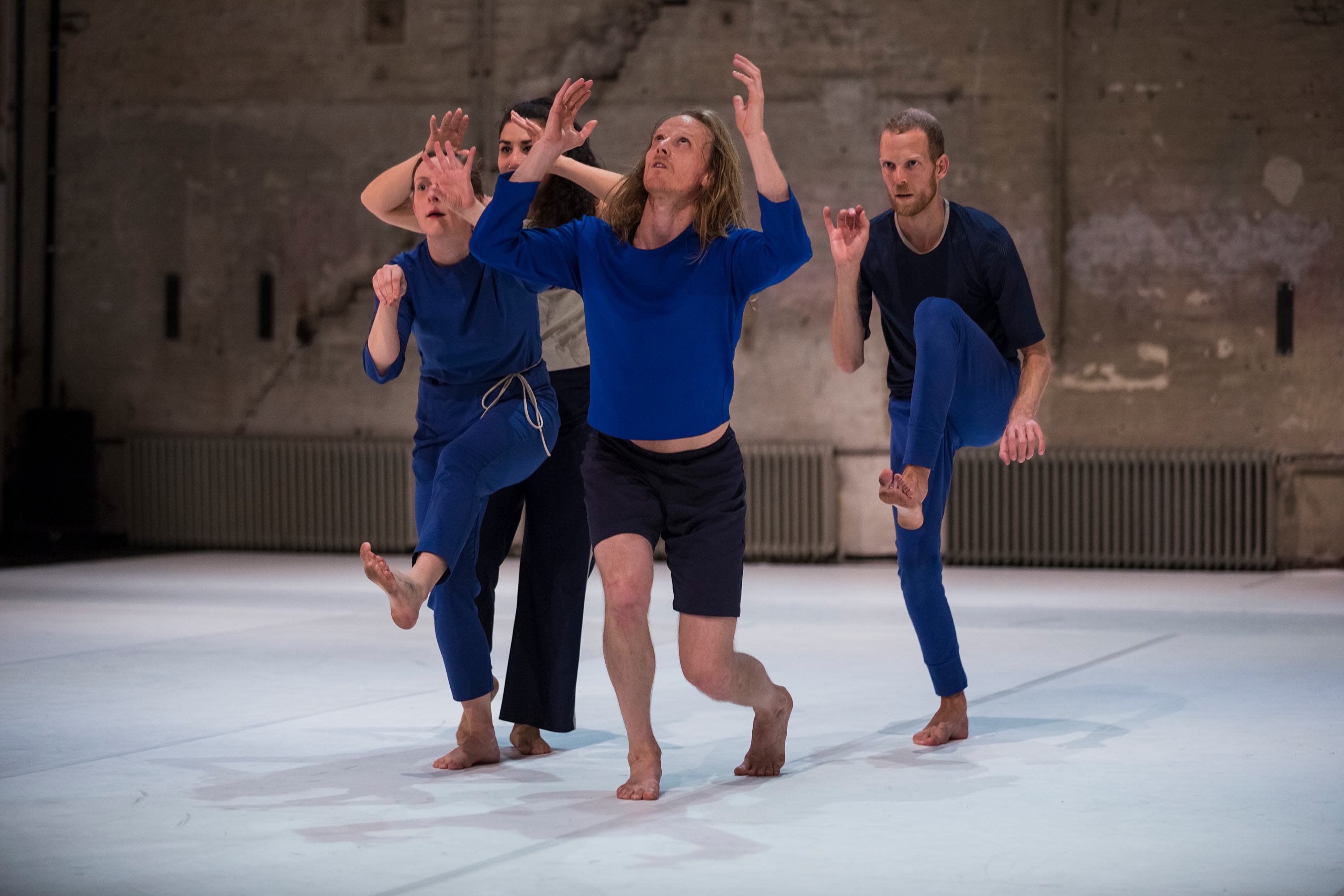 FLUSS, the finale of the trilogy of spectatorship, gently breaks up how a dance performance occupies time and space. Can spectators and dancers act equally in a performance room? Who generates which movements?








Four dancers accompany the audience on a journey to the stage, inspired by the spaces where the audience otherwise moves; including the street, in the theater forecourt and in the foyer. The result is a new form of dance that incorporates the motivations of the audience as choreographic material. The spatial and temporal journey of the performance creates a choreography through which the audience inevitably moves and which, beyond its being seen, is experienced as a divisive movement practice. The performance space becomes a fluid zone in which the relationship between spectators and dancers is destabilized and the commonly experienced 'central perspective', geometric spatial arrangement, gives way to a dance of communal corporeality and fluid visual perception. How do viewers and performers meet and when does the performance begin?







Impressum/Datenschutzerklärung