Jenny Beyer
Bio

Choreographies
Press
Contact
Sweet and Tender Collaborations
Duett
Concept: Jenny Beyer | Choreography and Dance: Jenny Beyer, Nina Wollny and Chris Leuenberger | Music: Frederic Chopin | Sound Design: Jetzmann | Costume: Gesa Troch | Dramaturgical advice: Anne Kersting, Igor Dobricic | Light: Henning Eggers | Production: Solveigh Patett


"Duett" is a production of Jenny Beyer and Kampnagel, funded by Hamburg Department of Culture with support of Dampfzentrale Bern and K3-Centre of choreography/danceplan Hamburg



Premiered on 30. April 2014, Kampnagel Hamburg, next performances: 26 and 27 February 2015, Theater Freiburg


b
a
Teaching
Video
In the aesthetic realm, dance and music are probably the most debated and historically controversial artistic coupling of the last few centuries. Prior to its emancipation, dance followed music. Since then, both have sought ways to re-conceive their relationship and unveil new layers of perception: music thought of as movement, movement as music.
Photos: Thies Rätzke



This is a small audio experience about the relation of dance and music as a preparation for "Duett".
I first tried this audio experience in the context of Kattrin Deufert and Thomas Plischke's Entropic Institute at the K3-Centre of Choreography/ Hamburg in August 2013. This is an adapted version for the web. The audio file includes the prelude no. 15 op. 28 by Frederic Chopin played by Maurizio Pollini.



b
The new piece DUETT unshackles itself from this long history of association. In her latest choreography based on three piano compositions by Frédéric Chopin, the Hamburg choreographer Jenny Beyer, in collaboration with Chris Leuenberger, Nina Wollny and composer Jetztmann, has devoted herself to the moving and expressive effect of music on dance. The performers dance with the music – but equally to it, against it, before or after it. They confront the pathos of classical music with the desire to devote themselves to it through hearing and dancing, and build a fragile interlocution of listening and movement. When does the listening body nestle close to the music, where does a rupture begin, caused by the need to disengage, to move apart, to encounter it unattached? Is there a contemporary code for listening to music through dance? DUETT negotiates the interdependency of dance and music on the terrain of inner impulses, fathoms the analogies and antagonisms of their expressive movements and utters an eavesdropping invitation to the question, how does one hear music when it is seen, and what makes it move dance so much?

Deutsch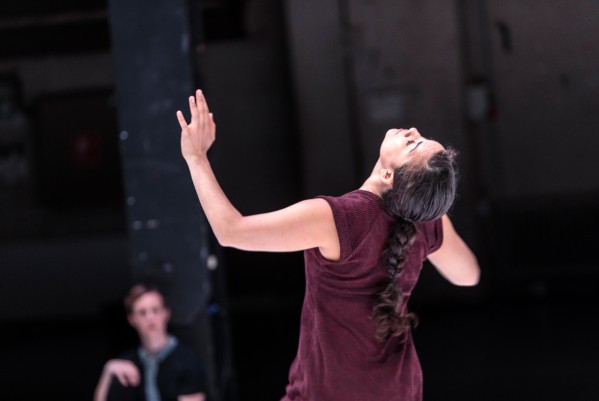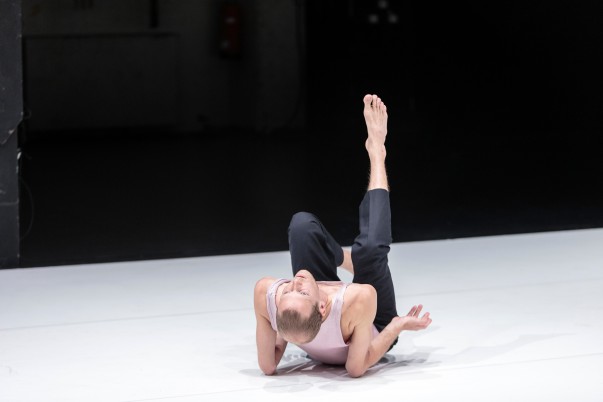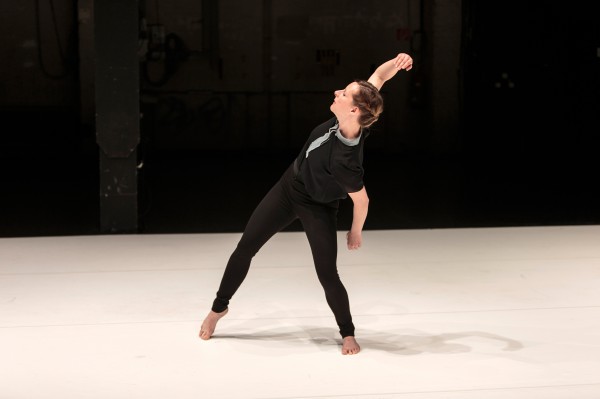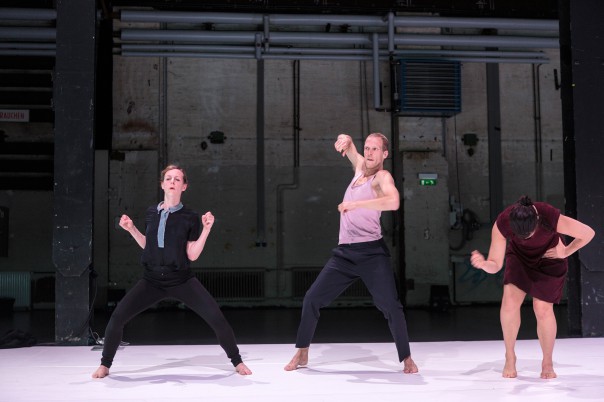 OPEN STUDIOS
Impressum/Datenschutzerklärung