Jenny Beyer
Bio

Choreographies
Uniek takes a close look at the solo and an even closer one at the soloist behind. Inspired by ballet competitions such as the Prix de Lausanne, Chris and Jenny create two soli for each other. Jenny uses Chris to talk about virtuosity, beauty and elegance. Chris uses Jenny to confront his gender confusion. As classical forms and codes melt into their very own dance, the soloists unveil their unique and manifold talents. Tiptoeing between the fear of failure and the pleasure to seduce, they open a space for friction, comparison and doubling.




Press
Contact
Sweet and Tender Collaborations
UNIEK
Concept, Choreography, Dance: Jenny Beyer, Christoph Leuenberger | Music: Jetzmann | Dramaturgical Advice: Gonnie Heggen, Igor Dobricic | Set / Costumes: Theresia Knevel | production: Hetveem Theater


Uniek is a poduction of Hetveem Theater Amsterdam. Supported by Sweet&Tender Collaborations, K3-Zentrum für Choreographie/Tanzplan Hamburg, Dansateliers Rotterdam.





Premiered on April 25 2009 at Springdance Festival Utrecht/NL, residency and Work-In-Progress Showing March 2009 at Dansateliers Rotterdam, Try-Outs April 2009 at HetVeem Theater, Amsterdam, further performances June 2009 at Prisma-Forum, Mexico and October 2009 at HetVeem Theater, Amsterdam.


photos by Anna van Kooij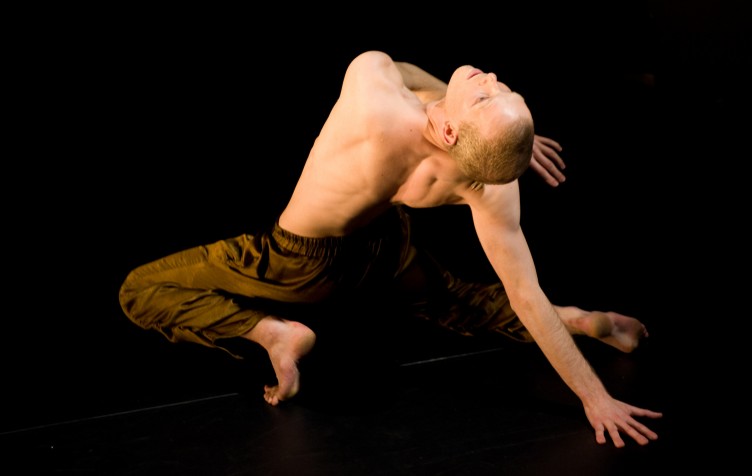 A first sketch for Uniek was developed during Skite/Sweet&Tender Porto 2008 where Jenny and Chris participated in a five week long artistic process together with 48 international artists with the focus on artistic exchange and dialogue. Apart from working with historical sources, they transformed material from their individual soli TanzTanz (2007) and Masculinity (2008) to the body of the other. In spring 2010 they continued zooming in on the solo together with Anja Müller in their new production "III" which was premiered in April 2010 at Kampnagel Hamburg.




e
a
Teaching
Video
OPEN STUDIOS
Impressum/Datenschutzerklärung