Jenny Beyer
Bio

Choreographies
Press
Contact
Sweet and Tender Collaborations
Teaching
Video
The medium dance seems to be interlinked with physical training. Since centuries dancers all around the world train their bodies: Ballerinas, tap dancers, Indian temple dancers, break dancers are training in order to serve and challenge the requirements and ascetics of their certain style of dance. Terms as "virtuosity", "perfection" and "beauty" are controversial but closely connected to the medium "dance" and its curriculum. A debate around training and practice is necessarily also a debate on artistic values. As artistic values change other methods of training evolve or become popular: Release, Body Mind Centering, Yoga, ballet for contemporary dancers... the list is endless.

In my classes I combine elements of very different training approaches: floor work and full bodywork-out, yoga, ballet, authentic movement practice, improvisation. Building up from the floor to standing we will try to combine exercises that might seem to be uncombinable. We will focus on our very individual needs. What are the expectations and wishes I have towards my dancing body? What are we training for? How can we use various forms of training in a healthy and efficient way in order to create our very own strategies and routines?

I am teaching regulary professional classes at K3-Centre of choreography/Tanzplan Hamburg, choreographical projects for the Volkshochschule Hamburg and Tanzplan Partner project of K3-Centre of choreography/Tanzplan Hamburg and international workshops at a.o. the theatre and dance university, Chisinau/Moldova.




Next dates
23, 24, 25 June 2017, FLUSS choreographic workshop for amateurs in context of Volkshochschule Hamburg at K3-Centre
of Choreography/Danceplan Hamburg, Kampnagel










Click here to see the documentation by Alexander Kerschner.
Videostill, documentation recycling class Antoine Effroy & Jenny Beyer IDOCDE Symposium Impulstanz Festival Vienna 07/13



r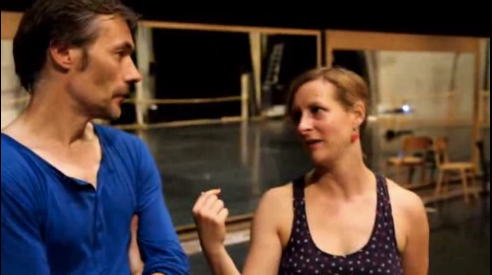 OPEN STUDIOS
Impressum/Datenschutzerklärung